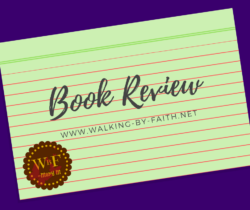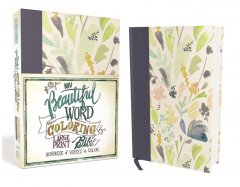 The NIV Beautiful Words Coloring Bible  -Large Print  edition is published by Zondervan and has hundreds of scriptures for you to color.  It contains Artwork by 7 different artists.
Artists Include
Kerri Charlton
Jasmine Jones
Micah Kandros
Angela Reiss
Jay and Kristi Smith
Tiffany Zajas
There is an index in the back of the Bible that lists out under each artist the page numbers that include that specie artist's Handiwork.
The book description claims
 "this Bible's thick white paper with lightly ruled lines in the extra-wide margins provides ample space for your own artistic expressions and journaling."
Te outside Cover is a cloth, sewn hardcover and comse in a beautiful cardboard box.  That leaves the navy blue cloth spine exposed.
Outside of what I have already described.  It is a normal Bible with coloring pages included.  I had a lot of fun with this book review.  It took some time and I made it into an experiment seeing just what new tools I could use in it.  NOW I have a confession before any further.  I had preconceived Notions about such Bibles and when I saw this one come available I was eager to kind of rip it apart…NOT literally though.  I had the idea that they were basically a one time use Bible.  What do you do with it when you have completed all the pages?  Do people actually read the text next to it?  Because let's be realistic when I buy a Bible I want God's word not fancy-ness next to it.  SOOOO all of that being said we are going to go through this baby and I will give you the break down according to the basic elements.
The Beautiful Cardboard Sleeve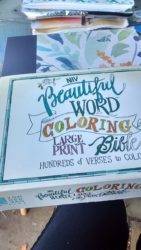 Now I know toy are thinking Im nuts for even including this BUT. This is HUGE.  It is a tough box and it handled traveling to and from camp being shoved in a bag multiple times AND it serves a HUGE purpose, It helps to keep the light colored fabric CLEAN!  With four kiddos and a veritable zoo in my house it would not take very long to ruin the cover of this Bible.  So even after two months the cloth cover is still clean and Beautiful!
The Cloth Hardcover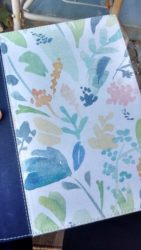 The cloth, sewn cover is a lovely watercolor floral pattern with as I said before a Navy Cloth spine with white Script lettering. It is gorgeous but since it is so light I was constantly worried about it getting dirty.  So that cardboard cover did a Dandy job protecting the light cover. I would recommend storing it in it for protective purposes
The Paper
This is where things take a turn downhill.  The publisher claims thicker paper and I will grant them that it is thicker than most Bible pages.  However, there is quite a pit of shadowing by it's very own ink without Clorox or pen ever being added. so much so that the faint gray journaling lines are hard to see if they happened to be opposite a thicker lined drawing.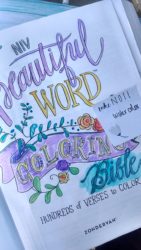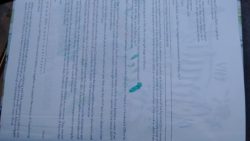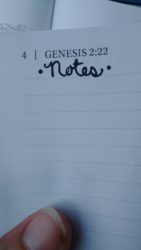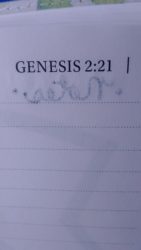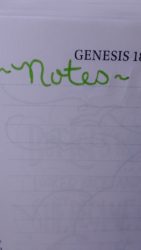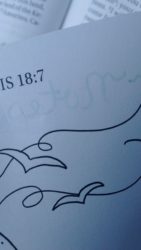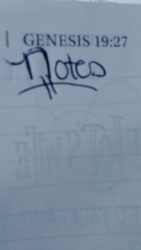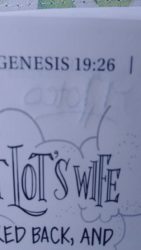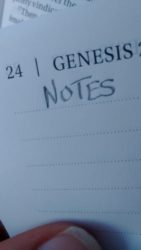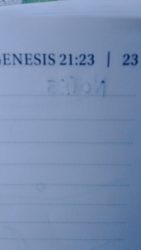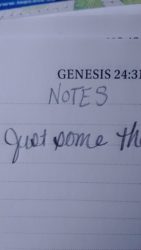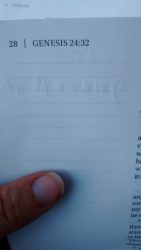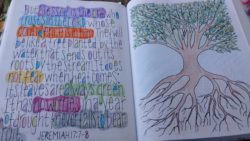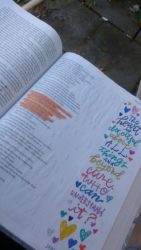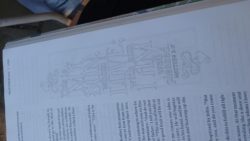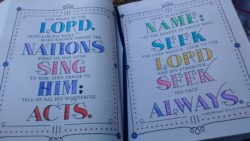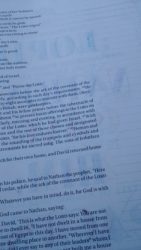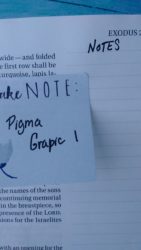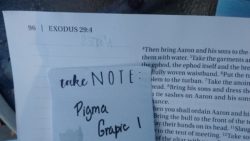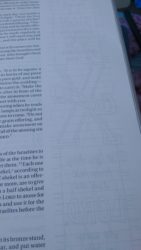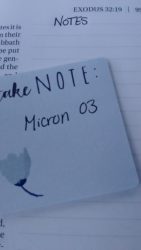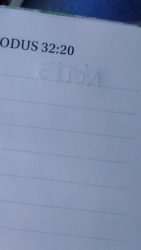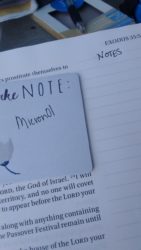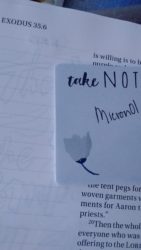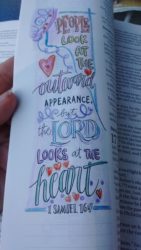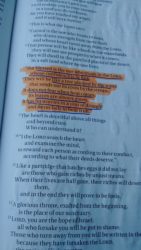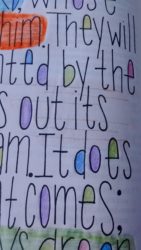 So I ran tests on the pages using various mediums
Colored pencils
gel pens
water color
regular graphite percils
Micron pens
G2 pens in .7 and 1.0
a regular old ball point pen
Markers
a Highlighter
a flair pen
and here is what I discovered….
every single one of them including the standard graphite pencil had shadowing opposite side of the paper.
Markers, watercolor and gel pens had moderate to sever bleed through.
AND if you used pencil with medium pressure you would get indentation as far back as 6 pages.  I did not use heavy pressure as I was afraid of  tearing the paper.
The Artwork
I loved the artwork.  It is pretty much all gorgeous, though I will say that if you are marketing a large print Bible you are trying to hit an audience with vision difficulties.  And some of the pictures have SUPER tiny spaces and gray lines versus some of the more dark lined artwork.  .  Now all of that being said I have a friend who owns the original smaller version of this Bible and we compared the two.  It is considerably bigger and darker.  so that really earned extra points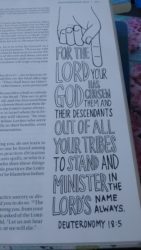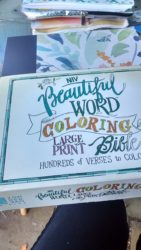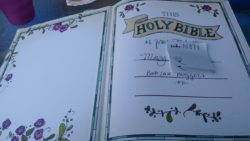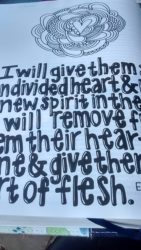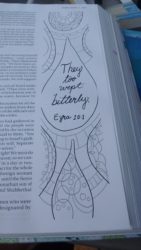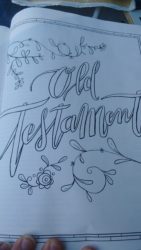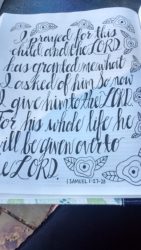 Overall
This Bible is beautiful
and I would recommend it.  I just would change (if possible)  the paper quality and the issues with marketing it as large print .  So for that I give it 4 art palettes out of 5!!
And a GREAT BIG THANK YOU  to BookLook Bloggers for give me a copy of this book to  review with no strings attached