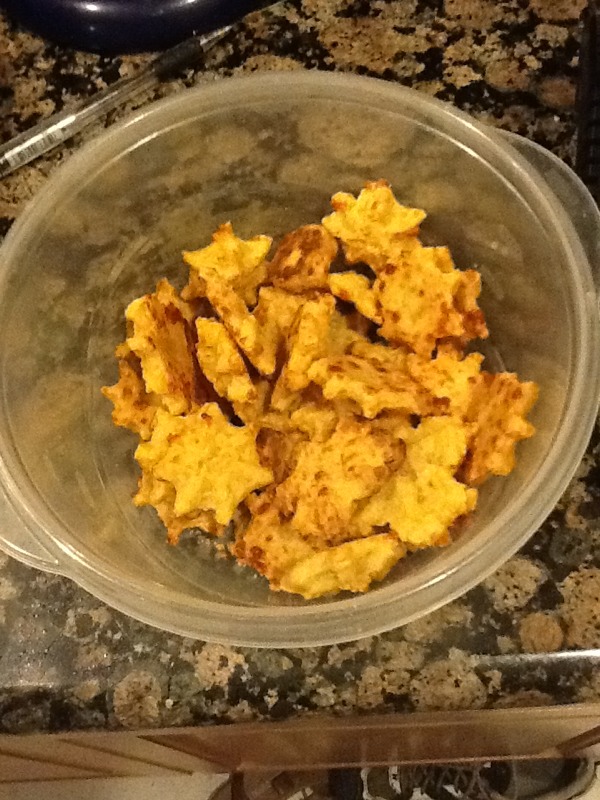 If not i will tell you all about them. They taste exactly like those little square cheese crackers you get at the store….NO JOKE! But I made them. The texture is a little different, a little softer, not nearly as crunchy, yet AMAZING!
The recipe was included in the booklet i got with my Cookie Pro cookie press and here it is
1 lb. (natural not processed) sharp cheddar cheese or aged swiss finely shredded
(it said not to use pre-shredded but i did)
1/2 cup butter softened
2 teaspoons Worcestershire sauce
Dash of red pepper sauce
1 1/2 cups flour
1/2 teaspoon of salt
1 teaspoon of paprika
( i didnt have any on hand so i omitted it)
Preheat oven to 375*
cream cheese, butter , worc. Sauce and hot red pepper sauce together until smooth.
In separate bowl toss flour and seasonings together with a fork.
Gradually add to cheese mixture.
Mix until dough holds together.
Shape into small logs.
Now if you have a cookie press put it in and commence pressing as you would cookies BUT if you don't have no fear….roll to about a 1/4 inch thickness and cut into 1 inch squares.
Place on ungreased cookie sheet for 10 to 12 minutes or until golden brown.
This makes about 4 dozen!
AND LAST BUT DEFINITELY NOT LEAST…….ENJOY!!!!
– Posted using BlogPress from my iPad