Hey all I know it has been a hot minute since I have showed my face here on Happy Homemaker Monday! And can I just tell you I am so excited to be back and I just wanted to let you all know I am hosting a giveaway until next Monday. Why You may ask. Well that is the coolest part of all Last week I posted my 1,000 blog post. it has taken me a little over 13 years BUT HEY I'm cool with that. A LOT has happened in the last 13 years. You can check it out by visiting HERE. Have a Happy Monday!
♥♥The Weather♥♥
we are in a "heatwave" of sorts here in NY and I love it. I am a lover of heat and humidity (weird I know. but I relish in the heat of summer since our winters are so LONG
Monday –
Tuesday – 94
Wednesday – 91
Thursday –  95
Friday – 93
Saturday –  84
Sunday – 83
♥♥How I am feeling this morning♥♥
Feeling pretty good. workouts are good but a tad exhausting. I'm almost two weeks in but I am REALLY enjoying it ! I have been able to get up and get 30 minutes in and then demos before the kids get up.     
♥♥On my mind♥♥
Oh I have lots of stuff going on I have a bunch of homeschooling prep I am working on on top of virtual VBS stuff. plus all my other normal things. We are settling back into a somewhat "normal" routine though I think for the most part we've all enjoyed a lot more time together
♥♥On the breakfast plate♥♥
Coffee with sugar cookie creamer Egg Whites with a touch of a salt a bunch pepper and parmesan cheese
♥♥On my reading pile♥♥
Eight Cousins by Louisa May Alcott (kindle)
The WingFeather Saga: On the Sark Edge if the Dark Sea of Darkness (with the kids)Kindle)
Your Personality tree by Florence Littaur Hard Copy)
Choose Joy by Kay Warren (Hard Copy)
Coffe Shop Conversations (Kindle)
2 PDF books (not sure what they will be but they will be hard copies as well)
My Bible Specifically the book f Philippians
♥♥On my tv♥♥
Sid Roth's It's Supernatural
Homemaking vlogs
Gardening vlogs
The Chosen
♥♥On the menu this week♥♥
Monday – Philly cheesesteak Pasta
Tuesday – Chicken Tacos
Wednesday – Chicken bacon Ranch Bake (in the Crockpot)
Thursday –
Friday –  Ham and split pea soup
Saturday – Sloppy Joes and Potato salad
Sunday –   Smoked Chicken and baked potatoes
♥♥From the cameral♥♥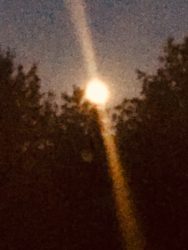 ♥♥Looking around the house♥♥
It's mostly clean. I have some work to do in our bedroom area        and my craft room is an utter disaster but outside of that we are in good shape  
♥♥Chore I'm not looking forward to today, or this week♥♥
My bedroom for sure.
♥♥To relax this week, I will♥♥
BLOG!!!!!!
♥♥On my prayer list♥♥
hurting and sick friends and family
our country
our church
friends and family
fellow pastors families and missionaries
For more Happy Homemaker Monday posts check out Diary of a Stay at Home Mom
Leave a comment