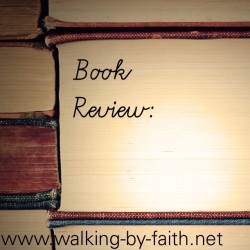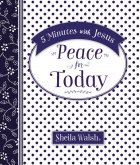 Peace for Today By Shiela Walsh is a gritty little book that packs a punch. 50 devotionals all based on Peace.    Peace for today offers short 5 minute devotionals that is geared towards a busy lifestyle but doesn't lack truth!   Do you feel as though your life isn't full of the peace only Jesus brings?  Do you have Peace stealers in your life?
look no further than Peace for Today.  No Matter what is going on in your life you can find peace, in Jesus! and that is exactly what Shiela Walsh brings to us.  This little book packs a punch when it comes to hitting us hard with truth but in the way only Shiela Walsh can.  This book speaks truth right where and When we need it~ from her own personal stories to accounts of those in the Bible you can truly rly on truth on peace being spoken into your heart!
I really Loved this book!  I must confess that I had my doubts!!  I enjoy Sheila Walsh and when Peace For Today Arrived on my doorstep I thought to myself "oh no, it's a fluff book…not a whole lot of content"  but I should have known better.  You should not judge a book by it's cover…OR ITS SIZE!  which by the way the cover is super cute and the feel is high quality, but it is SMALL.   But small doesn't mean it's lacking for content.  each morning as I read the devotionals I found it speaking to the deepest recesses of my heart and met me just where I was…and isn't that just what Jesus does.  I think Ms. Walsh has skills above most to be able to meet you as a friend.  when you read this book just like her others you feel as though you have been friends forever!  to say the lease I was impressed!  I highly recommend this book no matter the place you are in life whether in the valley or on the mountain top.  I give it 5 stars
DISCLAIMER: I RECIEVED A COMPLIMENTARY COPY OF PEACE FOR TODAY BY SHIELA WALSH FROM BOOKLOOK BLOGGERS FOR REVIEW PURPOSES ONLY.  I DO NOT RECEIVE COMPENSATION FOR POSITIVE REVIEWS .