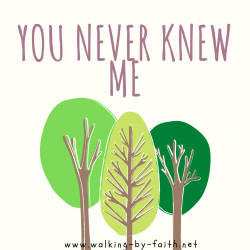 Good evening everyone! Welcome to post #12 in the Choosing Courage project. I hope you have had a great week! I have a very interesting question for you tonight! Have you ever invested time into someone- given them all of your heart (I'm not talking about a spouse necessarily), just to be all of a sudden accused of being a horrible person in some shape or form.? You are left standing there with the pieces of your shattered relationship laying at your feet and the overwhelming sense of "You never really knew me"?
If we are honest we all have (especially if you were a girl in middle school. We also have the tendency to either take offense far too easily or project our own problems on other people (more on this in a future blog post).
Grace upon Grace, Mercy upon Mercy
No matter which side you are on it's important to remember that our ultimate goal as believers in Jesus is to be Christ emulators. And Jesus was full of GRACE and MERCY. I know some people aren't naturally bent towards these traits. We need to work very hard to be like Christ. It takes practice and sometimes blowing it and then being able to learn from those mistakes.
It also takes a great measure of humility to admit that we don't know everything. The only person who really knows our Hearts is God himself. Even we ourselves don't know our own hearts because emotions can be severely deceptive. We can convince ourselves of lies both about ourselves and our closest of friends and when we let those lies and emotions take over and we lose sight of who Jesus really is and how we are supposed to love! UNCONDITIONALLY!
FORGIVE
This is the ultimate act of Christ like behavior , especially if you forgive before you are asked to forgive. Jesus provided the ultimate gift of forgiveness before anyone ever knew they needed forgiving..
Forgiveness is HARD. Especially when we have been hurt whether intentionally and unintentionally! But it is a choice we must make.
STOP PLAYING GOD
When we assume that we know someone's heart , we are playing God. I know that's hard to hear. But we all do it. And it's so important to admit that flaw and move forward to understanding. That's what we need to strive for understanding and love rather that assumptions and gossip. It's our job to extend Grace and mercy so we can become the picture of true Christ-like love.
But how ado we do that? It Comes to to CHOOSING…..
It starts with some Courageous choices that goes against the world's perspective.
Choose to acknowledge that you don't have all the understanding of peoples motives. When we assume we know their motives we are saying we know them better than God. And in doing that we show that we don't really know them,
Choose to Die to self. Put others before yourself and realize that the world doesn't revolve around you. Value other people and their insights I had a history teacher who had a phrase he used to say "There is a world outside of Hetlerville. Yes that's a real place. But the point is we get so stuck with seeing what is in our immediate location that we lose sight that the world is a much bigger place. The same is true fore us as individuals. When we get so wrapped up in our own little worlds and all the drama in our lives we fail to see what other people are going through. and even sometimes we take the struggles we are having and project them onto those around us.
Choose Grace and mercy. It doesn't matter of you are good at these things or not. we need to actively choose these! When we do so we will grow and we get better and better. But remember you can't give what you don't have.
These three choices are just the beginning! There is a part two of this coming soon…..So what will you be choosing to do? For me it's forgiveness but more on that in the next post.
But while you wait you can check out the other CHOOSING COURAGE posts here