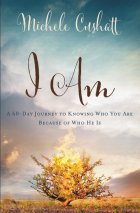 I Am by Michele Cushatt is a 60 day journey to learning who you are in Christ!  Basically the book is broken  into 6 parts with 10 chapters (days) in each Part,  Michele's transparency throughout the book is both touching and humorous as she gets down to the nitty gritty and the not so pretty in our daily walks with christ.  BUT she does it laced with mercy grace and humor. Michele takes passages that speak to who we are in Christ and carefully weaves in her life experiences which are many, some humorous and some very hard hitting.  You will travel from laugh out loud moments to tears of conviction and sympathy and back to laughter again. I  greatly appreciated how Michele hand scripture with care as well.
When I think about I AM , the word that immediately come to mind is WOW.  And it is not a cop out type of wow either.  Earlier this year Through a series of prayers I realized that I had kind of lost myself.  I began seeking out books that could help me through this process of rediscovering who I am  when I stumbled upon the launch video for Michele's book I Am.  It was an answer to prayer!  I sought out who the publisher was and when I realized it would be released for review through BookLook Bloggers I was over the moon excited.  Little did I know the journey It would take me on.  This book is not a fast read nor an easy read.  This book is meant to be digested.  It sometimes took me days to read through one short  2 page devotion.  I have yet to work through the questions at the end of each day.  They are set aside in a gray blog…they are thought provoking questions that I plan to use as journaling prompts as I work through the chapters again.  As I looked back over the last 60 days I want to find some quotes to share with you but quite honestly most of the book is highlighted.    This book is well loved and I can promise you that I will be passing on other copies of this book!  I found it to be a great encouragement to me….And I know that no matter what you are going through, no matter you are or circumstances, you too can glean truth about who you are in Christ!
Now there was one slight problem when I received this book ad it was not that of the Author.  When I received this book from Harper Collins half of the packing sicker was stuck to the back of the book which in turn damaged the book's back cover.  I was disappointed but  it didn't  effect the reading of the book.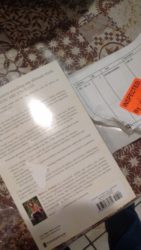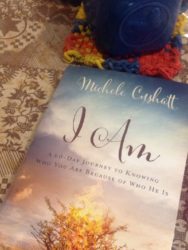 All in all I give the book 5 stars
Thank you BookLook Bloggers for providing this free copy for review purposes. Positive reviews are NOT expected in return