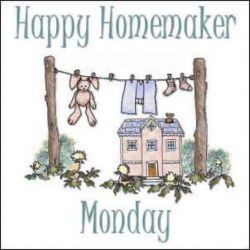 Happy Monday friends. I'm writing this post today Sunday because I do not know what tomorrow holds. I have this wonderful pooch who is not doing so great. She turned 13 on Friday and we know she has been declining over the last year but this last week she took a big nose dive. At this point we are taking it moment by the moment. We know that she s failing fast.
She has been with our family for 9 of her 13 years and she has been amazing! I love how dogs know when you are going through stuff. And she has been no different. Her sweet smile and her constant companionship has been a hue blessing! And I am rejoicing in the blessing have having gotten to call her mine for so many years!!
♥♥ The Weather ♥♥
As of right now it is cold and snowy! But starting tomorrow we will be in the mid and upper 40's with days in the mid- 50s scttered in the week as well. Tere isn't a whole lot of sun in the forecast jus pretty much the typical gray of April in central NY
♥♥  As I look outside my window ♥♥
Gray skies and snow
♥♥  Right now I am ♥♥
Typing this post while listen to music in my ear buds ( I have discovered this is a fabuous way for me to focus while I am writing. I am often distracted by background noise no matter where I am writing.
♥♥  Thinking and pondering ♥♥
At this point I am trying not to think and ponder too much. I am trying to keep my mind focused on being busy. I ave an incredibily active imagination.
♥♥  Homemaking tips ♥♥
♥♥  How am I feeling ♥♥
Sad. For some odd reason we lose pets after soe big emotional experience. I am not sure why. This is the second dog I have lost. I was telling hubby the other day I'm going to end up with a complex. 2 completely different circumstances and really BAD TIMINING
♥♥  On the breakfast plate ♥♥
coffee
♥♥  On my reading pile ♥♥
3 more counseling books (they are short little things just shy of a hundred pages each
The Book of Acts
The Life Giving Home (Finish March and April)
Starting Point (for mentoring)
Hello Fears
♥♥  On my TV this week  ♥♥
nothing
 ♥♥  On the menu  ♥♥ 
Monday- Pizza and salad
Tuesday-Hamburgers and French fries
Wednesday- Tater Tot Casserole
Thursday- Chili and Bread
Friday-Beef Stroganoff
Saturday BLTs
Sunday- Chicken Bacon Ranch Casserole
 ♥♥  From the camera  ♥♥
I saw this from the Women of Faith Facebook page and knew I needed to share it. We all desperately need this reminder, sometimes on a regular basis.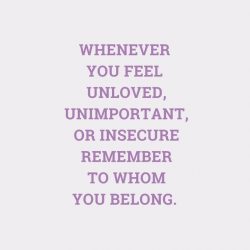 ♥♥  Looking around the house  ♥♥
This is going to be redundant over the next few weeks. Boxes, cleaning, organizing downsizing …Need I say anymore?
♥♥  To do list  ♥♥
See above
♥♥  Devotional  ♥♥
Colossians 3:12 NLT

 Since God chose you to be the holy people he loves, you must clothe yourselves with tenderhearted mercy, kindness, humility, gentleness, and patience.
Thanks for joining me today I pray that you have a fabulous week! For more Happy Homemaker Monday Posts check out Diary of a Stay at Home Mom
You can check out some of my Happier Happy Homemaker Monday posts here