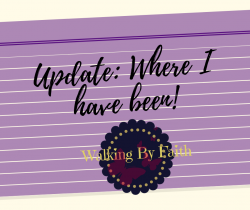 Over a month to be exact!  Life has just gotten away from us.   In some ways that is an amazing thing because we are neck deep in ministry and loving almost all of it.   I wish I could put into words the emotions I have experienced over the last few months but that is for another time.
and I wish I could tell you al that is whirling around in my head but that is also for another time.    But in the midst of all that I treasure up in my heart- there are some things I can fill you in on…..
Our family grew by one.
Say hello to Nugget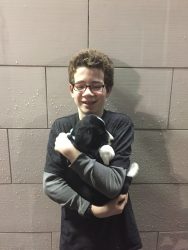 It's our first puppy in 9 years!  All of our other dogs have been rescues or other circumstances.   She is a Corgi and Cavelier King Charles Spaniel Mix.  And she has a VERY happy ending!   It has taken us a while to venture back into the land of another dog ( we do have one already) but after losing two dogs in a year 2 years ago we decided that we were going to wait a while.  Nugget has been a part of our family for about a month now and she has such a sweet temperament  AND she and Rosie are now best friends- it took a little while!
I'm in the Middle of my largest writing project-EVER!
Yep, you read that right.   I have taken on writing our church's Christmas play.  My goal is 5 to 6 scenes and I am about halfway there.   I'm really excited about it as is my stage manager, my music director, and hubby.  I never thought in my wildest dreams that I would be in that place, but God has brought me there.   and now I am over the moon excited as the words just seem to flow out the end of my pen…LOL yes, I am handwriting it first! That is just how I roll people.  Yes, I will type it. BU, I need to first get the main ideas on paper.   Stay tuned for more details!
Creating Art
One of the things as a child that I had a real desire to do was learn to paint.  That has become a reality for me.  I have been binge watching  YouTube videos and soaking it all up like a sponge!   As of right now, watercolor is my medium of choice including watercolor pencils both regular and woodless) though in the fall I did my first acrylic painting and am gaining some confidence in that area as well.  U have also added Guoache, real brush pens (Arteza) and alcohol Markers (Ohuhu) to the mix and I am loving the learning and creative process)
I had a Birthday
and I turned (cough cough) years old…HAHAHAHA well, let's just say it the end of a decade! BUT I got to spend my last night being  38  checking off my top bucket list concert!  Yeah, I got to see TOBY MAC!   But that's not all- Jordan Feliz, Jeremy Camp, We Are Messengers, Ryan Stevenson and  I can't remember his name, He started singing as we were coming in and trying to find our seats.
Witnessed God change someone's life!
I call her one of my kids- and watching her choose Jesus was one of the highlights of my year!  And I am watching her take off!  I love being a bystander getting a front row seat to see God work.  BUT with that front row seat comes great responsibility and burden.  Not a bad burden BUt a burden to do more, see more, grow more. To make a bigger difference, to love deeper, to care more, and I'm not just talking about stuff- because stuff does not matte- People matter!  If there was one thing I could communicate to people was to set aside their preferences, their ways, and their desires and place all of their energy serving others -God moves in great and mighty ways.  When we take ourselves OUT of the picture and put people in those places of preference, security. and ideals LOOK OUT! God's gonna do big things!  Beyond what we can ever imagine!
I've learned:
A deeper meaning for patience.   When I first got pregnant a little over 14 years ago, I experienced a whole new sense of anticipation and it was hard to wait.  But at the end of 9 months, I was fairly certain that I would have a baby.    Well over the last 6 months  I have learned new levels of patience and trust that God, no matter the outcome has a plan and a purpose.  Now I know all of this already but as we mature in our faith God takes us through deeper levels of these concepts.  He requires deeper trust than we have ever experienced before.
to take notice of the Joy God sends into our lives.  Joy is  my word for the year and the verse in  Romans 12:12  is my verse for the year12 Be joyful in hope, patient in affliction, faithful in prayer.
to count in ALL Joy- boy is this hard- especially saying goodbye to something that seems like God was moving in.
It's hard not to get your hopes up when God is doing exciting things!
I heard a speaker explain the life of a youth leader as being one of the hardest jobs there is ( Ain't it the truth).  He explained how it can be so discouraging and so amazing all wrapped into one and it just so happened to meet me where I was struggling AND THEN the very next session the young lady I mentioned above Chose to follow Jesus! Amazed does not even begin to describe what happened.  All I can say is yours truly was in full ugly cry mode and couldn't get a grip for like 20 minutes! It was beautiful!
I have a new playlist- and it's not my normal!
I'm usually a peppy music girl, the faster and louder the better but, my heart has been in a different place lately. so here is the list on my phone simply titled  "where I'm At".
Courageous (Casting Crowns)
10,000 Reasons (Matt Redman)
The Hurt and The Healer (MercyMe)
Live Like That (Sidewalk Prophets)
My Hope is in YouAaron Shust)
I lift my Hands (Chris Tomlin)
Forgiveness (Matthew West)
Whom Shall I Fear (Chris Tomlin)
Only a Mountain (Jason Castro)
Steady My Heart (Kari Jobe)
We Won't Be Shaken (Building 429)
Need You Now (Plumb)
Overcomer (Mandisa)
You Are (Colton Dixon)
Live With Abandon (Newsboys)
Even If (Kutless)
The Only Name  (Big Daddy Weave)
Waterfall (Chris Tomlin)
You Won't Let Go (Micheal W. Smith)
Speak Life (Toby Mac)
My Heart is Yours (Passion)
This is Amazing Grace (Phil Wickam)
Fix My Eyes (For King and Country)
More of You (Colton Dixon)
He Knows my name (Francesca Battistelli)
He Knows (Jeremy Camp)
Overwhelmed (Big Daddy Weave)
Save my Life (Sidewalk Prophets)
Shoulders (for King and Country)
Just Be Held (Casting Crowns)
My Story (Big Daddy Weave)
Same Power (Jeremy Camp) *my song for the year
Trust in You  (Lauren Daigle)
Chain Breaker (Zach Williams)
Limitless (Colton Dixon)
Grace Wins (Matthew West)
Far is a Liar (Zach Williams)
The Breakup Song (Francesca Battistelli)
Joy (for King and country) Also a theme for the year
Control (Tenth Avenue North)
Point to You (We are Messengers)
Good Good Father (Zealand Worship)
Thy Will (Hilary Scott and the Scott Family)
Broken Things  (Matthew West)
You Love Defends Me (Matt Maher)
Eye Of the Storm (Ryan Stevenson)
Greatness of our God (Newsboys United)
Something Greater (Mathew West)
Even If (MercyMe)
Forty-nine songs that speak truth (LIFE :)) into my heart even when I can't be in God's word- there are constant reminders in the background of my life reminding me where my focus needs to be.
So That's it for now!  I know it's a big update with some crazy vagueness! (Sorry about that but stay tuned.  Later this week we have a fun book review from our two youngest sons (Yes me too) and a blog post focused on what it means to "Pay LipService & What it means for your testimony)