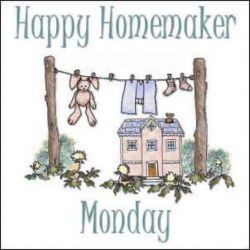 Hello Friends and Happy spring…??? Maybe…..If we are lucky??? Well at least here in the frozen tundra of New York (we got about a foot of snow yesterday) by Thursday we should be seeing temps of 60!! Thats so exciting at least for me!
This week hubby is on vacation his first in like 32 months. We have some major plans for our home. Our goal is to relax and get some work done on our house!!
It should be a fun week (minus IVIG on Monday! Actually I don't mind the process it is the day after that's not so great!
♥♥ The Weather ♥♥
As much as today was cold and snowy tomorrow marks an upswing in temps . 48 for the next two days then somedays in the 5os and a day in the 60s. and some more days in the 40s. It is a far cry from the teens on Saturday and single digits a few weeks ago….It is a welcome change for sure
♥♥ As I look outside my window ♥♥
About a foot of snow EVERYWHERE, except for where it drifted. It's cold and gray.
♥♥ Right now I am ♥♥
Sitting at the kitchen table writing this post
♥♥ Thinking and pondering ♥♥
About houses. there's a lot in the works and it takes time and patience. I am pondering the things in which I am scribbling in my journal. it has been forever since I have journaled quite like that. Hubby encouraged it. Only because he knows that is how I process things. The jury is still out on if it is being effective.
♥♥ Homemaking tips ♥♥
When I meal plan I assign a meal for a day but I learned a long time ago that life happens especially right now since some food items aren't always available. case in point last week I had planned a tater tot casserole BUT there were no tater tots to be found,,,,ANYWHERE!!! So hubby asked is hash browns would work….It was a hit

♥♥ How I am feeling ♥♥
I was hoping this one wouldn't be here…Hehe. I have been full of anxious and nervous energy over the last 3 days. I am confronted with something I believe God wants me to do. It's not comfortable or easy.
♥♥ On the breakfast plate ♥♥
Coffee with oat milk and caramel syrup And whatever I choose at the hospital.
♥♥ On my reading pile ♥
The book of John
Hello Fears
The Life Giving Home
The Secret Sauce to Freelance Writing
♥♥ On my TV ♥♥
nothing
♥♥ On the menu ♥♥
Monday – Baked Ziti
Tuesday-Chicken Broccoli Rice Bake
Wednesday– Make your own salad salad bar
Thursday – Tacos
Friday – stir fry
Saturday– Chili and Biscuits
Sunday– Loaded Baked Potatoes
♥♥ From the camera ♥♥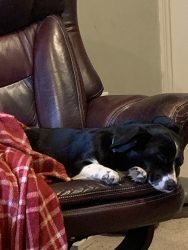 ♥♥ Looking around the house ♥♥
I have to deal with loads of paper clutter. I was dealing with t before we got COVID and then it got neglected. So that is one of my major goals for this week. Otherwise despite the mounting piles of boxes we are pretty good. OH and I have t mop the floor (wood season is almost over..if you know you know)
♥♥ To do list ♥♥
Ummm did I just give that up above- see above!
♥♥ Prayer List ♥♥
Oh how I wish I could share, but I can't. Ukraine. Unsaved friends and family
♥♥ Today's Devotional ♥♥
Proverbs 12:18 NLT
Some people make cutting remarks,
but the words of the wise bring healing.
I read this earlier this eek as I was in the middle of hubby's writing assignment he gave me. I was actually doing the Bible Study portion of The life Giving Home. And this really served as a reminder of what kind of person I want and NEED to be even when people are making cutting remarks, I can bring healing with my wise comments. Daunting yes.
Fro more of my Happy Homemaker posts click here.
And to check out other bloggers Happy Homemaker posts check out Diary of a Stay at Home Mom