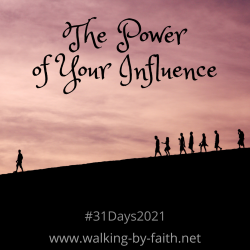 Children, they have no filters. The open their mouths and usually wisdom comes falling out- usually with a tinge of harshness-or-a whole lot of harshness. Sometimes it's a well placed question. Sometimes it's a passing comment.
It catches us off guard and it can sting a lot- or it can make us laugh until we catch the brevity of it later.
A few examples
We have watched our 3 year old boldly proclaim that the nice stranger in the Chinese restaurant needed to know Jesus and invited him to come hear his daddy preach (talk about no inhibitions)
We have had to answer hard questions after someone was harsh with a child of "why doesn't so in so love me?" (See even the smallest of child gets that harshness isn't a loving thing to do).
We have had to explain why bad things happen to good people.
We have had t listen to teenagers vent and struggle through mistreatment and misunderstanding of them and their peers. (They get it). They dropped some truth bomb about people they knew their whole lives that left hubby and I with our mouths hanging open completely speechless.
I had a child (after witnessing some mistreatment of a sibling walk right up to the culprit (an older man) and ask him straight out why he didn't like our family. (I had to pick up my chin off the floor). He wasn't being mean or rude. He just wanted to know why.
This was a hard day
I mentioned a few blog posts ago that one teenager that lives in our home made the connection that people can talk a good talk but when their actions don't line up with those words they aren't the believers they claim themselves to be.
We were able to use these insights to help build character with our children and flip it so they could learn what not to do.
Children are able to tease out truths that adults have let the world cloud over in their own minds and hearts. It's funny because it is so plain to children sometimes. They are left saying- but this just makes sense.
Faith like a Child
And Children's faith- there is a reason Jesus used them as an example. We as adults want to be "realistic and not get our hopes up." While Child #1 stands out front of our house waiting for the bus one morning hearing me tell him about an early season snowstorm. To which he bursts into prayer asking God for 18 inches of snow. Me in my realistic mindset says "oh honey it's too early for that kind of snow".
Twenty-four inches of snow and a snow day later I was eating my words. The lesson I learned from my 10 year old son Pray and believe that God is going to do what you prayed for. BOLD faith taught to a parent who has been a Christian for over 20 years schooled in faith by a 10 year old.
Or how about the words of wisdom spoken by a 15, 14, 13, and 10 year old as we shared with them God's prompting to move from the only church they had known for the last 12 years. I wish I could go into the wisdom and insight that our kids showed during this time. It was such a godly influence on Hubby and I. It seemed like every morning was a new perspective one of them had gleaned.
Unintentional to the core
And in all of these anecdotes (and trust me there are countless more) never once did our kids wake up and day "Today I am going to influence my parents".
They live their lives in honesty, speaking truth albeit sometimes not is a loving way. (That takes time and training). Kids are naturally genuine- we teach them not to be for fear of how we will look (GULP).
Sometimes we get angry with them because they drop a truth bomb right between the eyes. Yes it's hard but sometimes it's exactly what we need to hear. Yes they need to be taught about gentleness, kindness and love. BUT LISTEN. Not just assume you know their heart. But listen to how they feel and what they see. I have been amazed each time I remember to really pay attention. Their insights will amaze you, even though it may sting .
Teachable moments
It's important though that we teach our children to use their influence with the godly influence traits found in Galatians 5 (aka The Fruit of the Spirit) and train them to see the warning lights of the Negative influence traits (the opposites of the fruit of the spirit.)
Our role in the faith and influence
Finally we need to be extremely careful (and gentle) when in these training moments with our kiddos. As they are learning and growing in their faith and learning how to be a godly influence they need tender cultivating.
When we choose to jump to conclusions and be harsh, unloving, and have a complaining spirit we are damaging other people and especially kids. I have seen it time and again that teens will walk away from church and their faith because someone said one thing and did something completely different. Their walk didn't match their talk. We commonly call this hypocrisy.And is damaging to everyone
A mini Challenge.
I want to challenges to be people of our word – to follow it through with our actions. To listen and be slow to anger (and slow to jump to conclusions). I need to get better at this too! Sometimes we are so quick to demand our respect that we lose sight of our testimony and who we represent (PSSST- It's Jesus). Remember it is our goal to be the hands and feet (And mouths) of Jesus!
Thank you!!!
Thanks for joing me today for our second to last day of our #31days2021 writing challenge. I don't know about you but I have grown leaps and bounds through this journey!
I would love for you to check out some of the links below and don't forget to introduce yourself in the comments below!
Tomorrow we will wrap up the Power of Your Influence with a very special challenge. Stay tuned.

Write 31 Days 2018 Influence Posts
Choosing Courage 100 Day Writing Project
Write 31 Days 2021 Link up List. (Scroll to the bottom)