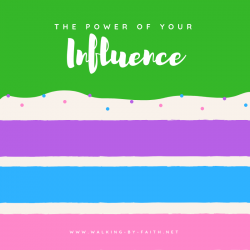 The other Influencers in the Book of Esther
Did you fret when you saw the title ? Oh don't  worry I will be referencing it still throughout the rest of this writing Challenge.  But first we really need to look at the Influencers who  rounded out the rest of the book of Esther. Here are the 5 others we will be discussing together today.
Mordecai
King Xerxes
Queen Vashti
Haman
King Xerxes' advisors
Some will be assigned the title of positive or negative Influence.  We will discuss what makes them such. BUT then there are two who are up in the air- we don't actually know how their influence panned out.
MORDECAI
Mordecai was a positive influence for sure.  There is no doubt about that.  Though he really ruffled Haman's feathers when we made the hard decision not to bow to him as he passed, he made the RIGHT decision because God had been clear about bowing to others bestowing honor that was rightly deserved  by only God.
sometimes when we take a stand like Mordecai did it is an unpopular decision.  It doesn't make it any less right or positive BUT it can put a hefty price on our heads.
This can be as simple as standing up for someone who cannot defend themselves OR as life and death as taking a stand for your faith while faced with the possibility of death for doing so.
Mordecai also chose to speak up when he overheard a plot to kill king Xerxes.    He could have played dumb and never said a word.  Not standing for what is right,  would have been an active decision for the worst kind of negative influence there is.  DEATH.  King Xerxes could have been murdered, because it was easier for Mordecai to keep quiet.
And He was a positive influence to Esther.  He had helped raise his orphaned cousin and she was now a lovely woman married to the king.  She respected him and what he had today.  She followed all he told her to do, even when she didn't want to.
And finally in Esther 8:17 b we are told, "and many people of other nationalities became Jews because fear of the Jews had seized them."  COVERTS! Despite the fact that God is not mentioned in this book, you can see him working in every aspect.  None of this was by chance or happenstance This all Happened for a purpose.
KING XERXES
When this book opens and we first see King Xerxes we see that he LOVES to PAR-TAY! And he loves his wine.  The good stuff ALL the time no matter how drunk they got it was always the best-In those days as people partied (feasted) and got drunker the cheaper and less potent the wine would get. But not for good old king Xerxes.  SOOOOO clearly he was a bad influence! BUT he most certainly did not stay there.
I think the turning point came when Esther walked in and he had a choice to make.  Hold out the scepter or consult his advisors (as he did with Vashti)He made a choice to extend grace rather than ask for opinions.  He chose grace and mercy.
Xerxes was also a very angry man.  When he was didn't get his way when he called for Vashti he was livid.  So much so he sought others opinions.  ( not always a bad choice, especially when we are angry) However note the difference when he is angry with Haman that he sought to kill the Jews in  all the kings land, which included Mordecai who the king had just honored for saving his life and Esther his queen.  Do you remember how he handled his anger, he left the room! To think.   and he made a decision, the right one to punish Human.  >
Tomorrow we are going to hit the last 3.  Two of them will be super short and the other well, we could maybe go on about him for a whole lot longer.