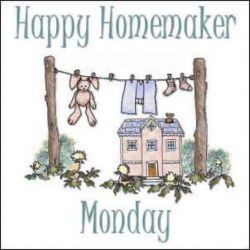 Good morning friends. I don't know about you but I am excited this morning! First off I'm a weird one….I love mornings and I LOVE Mondays! It's a fresh start and boy do we need one I this household. It finally happened. After two years ( we may have gotten it two years ago but we had no way of being tested) We got Covid. Yep 4 out of the 6 of us. It wasn't bad. Hubby and I have been vaccinated but even our kids didn't have it bad either. Snuffy noses, coughs and a sore throat or two. But all in all we are on the mend. This week started out great too because here in upstate Ny we are getting a very nice taste of spring!
Yesterday was also 70!
♥♥ The Weather ♥♥
Like I said yesterday was almost 70 and today is supposed to be 55. No complaints here for sure. The rest of the week is in the 30's and 40's but that is SOOOO much warmer than we have seen over the last few weeks!
♥♥ How I am feeling ♥♥
Still coughing and fatigued but for the most part pretty good
♥♥ On the breakfast plate ♥♥
Coffee (as always) and egg whites
♥♥ On my reading pile ♥
I'm finishing up the book of Luke this week and jumping into John for my Bible reading
I am catching up on the Life Giving Home
Hello Fears ( finishing from the fall)
The Secret Sauce to Freelance writing (PDF Book)
♥♥ On my TV ♥♥
Nothing really. we are cutting back TV time. I am listening though to the MOM to MOM podcast
♥♥ On the menu ♥♥
Monday-Chicken Alfredo
Tuesday– Pizza Night (Family night)
Wednesday-Stuffed Pepper Soup
Thursday– Leftover Spaghetti
Friday -Sausage, peppers and potatoes in the crockpot
Saturday– Sloppy Joe Casserole (we kinda are making it up as we go)
Sunday-Loaded Baked Potatoes
♥♥ From the camera ♥♥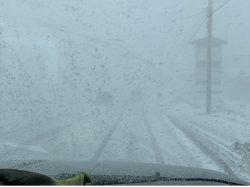 ♥♥ Looking around the house ♥♥
Despite all the sickness over the last two weeks the house looks better than we started. Thanks to hubby for helping and the two non-sick kids for stepping up their helping game!!
♥♥ To do list ♥♥
DISINFECT EVERYTHING!!!!!!!!!!! And mop the floors.
♥♥ Today's Devotional ♥♥
Today I'm reading Luke 22
For More Happy Homemaker Monday posts Check out Diary of a Stay at Home Mom