To say the last few months has been crazy would be nothing short of a gross understatement.  I sit here alone tonihght in our camper and my head is swimming with all that needs to be done, what I want to get done and what I want to do!
Here's the thing…What NEEDS to be done is 3 hours from here and I can't drive! Ha guess I am stuck
What I want to get done is  a ton of reading and writing…..the writing stuff I REALLY wanted to work on…left on my desk…at home …..three hours from here…AND  I can't drive!!! as for the reading I'm just slightly overwhelmed by how far behind I am (they are my own goals- I should just say …SING IT WITH ME…let it go, Let it Go…..BUT I CAN'T!)
So here I sit doing what I want to do BLOGGING!  I haven't in such a long time and I miss it more than anyone realizes and yet Life has been so crazy.
So let's get into this!
The weather:::. RAINY and I love it.  It's one of my favorite things while at camp is hearing rain on the camper roof
As I look outside my window::: Darkness…..
Right now I am:::  TYPING Duh.  and reading an ebook in between
Thinking and pondering::: about our 3 youngest kids who are at a different camp this week!
On my bedside table::: nothing there is no bedside table here but we can talk kitchen Table : 2 planners, 2 pen cases 7 books 4 notebooks, 3 journals and a trail mix container containing my own concoction of my favorite things
On my tv::: NOTHING (and yes we have a TV in our camper but it won't get hardly used while I am here alone)
On the menu for this week::: There is no menu for this week.  It is all quick convince foods.  – not the healthiest necessarily but I don't eat a whole lot this week either.
On my to do list::: read, write , pray, study the Bible, go to or listen to services on the radio
What I am sewing, crocheting, knitting or creating::: nothing though I did bring my painting/ drawing tools
My simple pleasure:::  chocolate while I write, though it is securely in the closet as we speak because it does horrible things to my stomach if I eat it at night!
Lesson learned the past week::: do not have your kids pack for camp while you are having a meeting AND Always check your son's bags BEFORE they leave for camp.  I did this at the last minute and I don't regret it.
Looking around the house::: the camper is neat as a pin!
From the camera:::  3 kids and there camp counselors  (and one crazy random child who wanted to photobomb)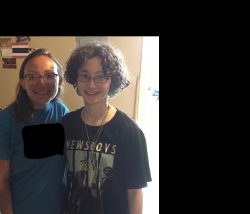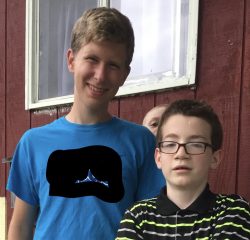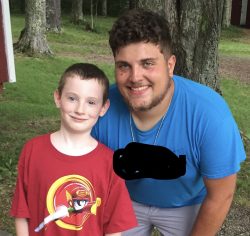 Prayer List::: On my prayer list for today are our four kids, three of whom are at camp. our youth group, ladies Bible study and me as I see to grow closer to God this week
Bible verse, Devotional::: I am currently reading about the woman at the well.  and the author I am reading posts out that Jesus intentionally met her there (at the well). He went that way to meet her specifically.  He  had purpose and the author points out the same thing about us.  God is intentional about meeting us where we are.  I needed that so much!
For more Happy Homemaker Monday posts check out Diary of a Stay at Home Mom
2 comments