A few months back I saw an idea either on Pinterest or Facebook. I can't really remember, but I loved it. I need a good place to put my earring but it had to be something that said "Mary" all over it!
This was it AND. It screams MARY! The birdhouses, frogs, flowers and ladybugs…oh and the cutesy colors too!
So here is my finished prject!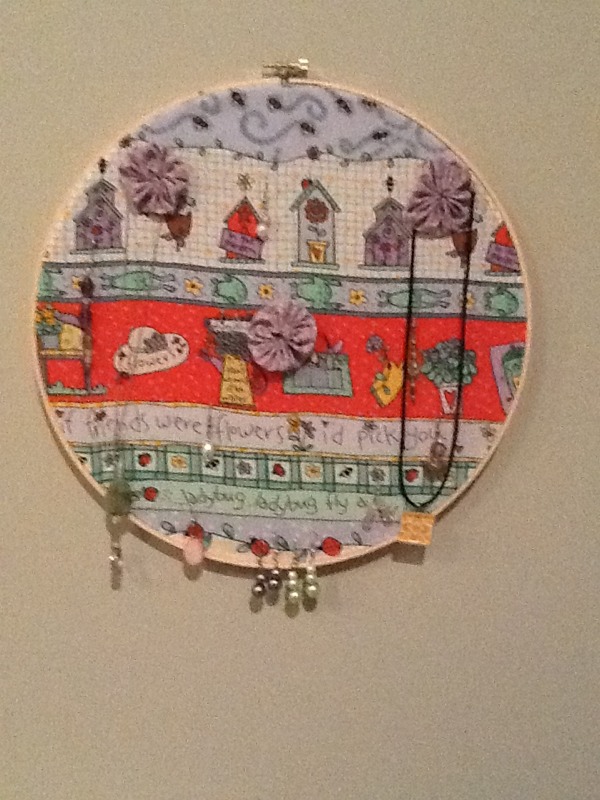 – Posted using BlogPress from my iPad