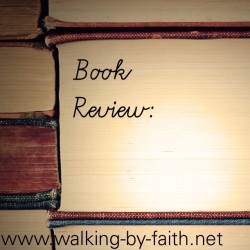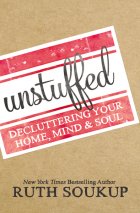 Author Ruth Soukup is best known for her Brand Living Well Spending Less.  She has written both a book and a blog titled by the same name. She is skilled at being organized and is very honest and open about the struggles she faces.  In her new book Unstuffed, Ruth skillfully encourages the art of literally become unstuffed…in our homes, in our minds and in our bodies…Oh and in our schedules too! Have you ever felt as though you had no room…your house is stuffed to the gills…Have you ever said…."If only I had one more closet"? Or….."I wish I had more time BUT I"M just so BUSY?" OUCH!!!  Then this book is just for you. Ruth Takes ou step by step through the unstuffing, if you will , with a book jam packed full of practical ideas, including a one weekend whole unstuffing event….. laid out in half hour schedule.   This book is riddled with thought provoking questions that really force you to think about why you do what you do…. why you keep the things that you keep.
I thoroughly enjoyed this book. It gave me some great ideas and spurred me on to make some great decisions. I cleaned out my closet and got rid of 3 white garbage bags full of cloths I haven't worn in a LONG time. It also encouraged me to again take a look at things cluttering my schedule. To consider what I like to do and what fits within my purpose… yeah lets just say that a garden won't ever happen again… or at least not in the near future. In actuality I have let go of a lot of things because of this book (and others). We clutter our lives with so much nonsense. Our social media time can be wasted with games, videos and cute pictures of animals doing craziness. We spend money on things we don't need or even want… I'm talking about the lady on YouTube who bought 22 $2 grab bags from a certain chain craft store and got multiples of everything she hated. This book gives us an answer to the constant wasting and misuse of our time, energy, money and talents. What I love most about this book is that there is literally something for everyone to learn and grow in.
I definitely give this book 5 stars because I have NOTHING bad to say about it.  It was an encouraging yet challenging book and it takes fine balance to be both!  Have you read the Book?  what are your Thoughts?
Thanks so much to BookLook Bloggers for providing me with this free copy for review purposes.  They provided this book free and with no expectation of a positive review!