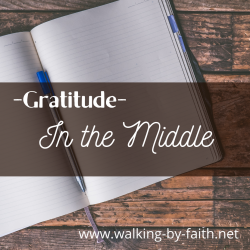 The mundane, the day in and day out. The mundane can be as some put it…BORING. It's the washing of the dishes for the 4,503rd time. It's also doing the laundry for the 15,450th time. If you look at it as just the act of doing, yes it seems so mundane and even boring.
Change the narrative
what if we changed the narrative, first in our heads and hearts, and then what comes out of our mouths?
So much of our day-to-day life is affected by what we think and then what we say. And then what we say influences those around us.
My question is what if we stopped looking at those very acts as mundane and instead looked at those tasks as gifts?
I struggle with this. A LOT. My brain gets distracted and bored easily. I'd much rather be…..you name it but I need to be responsible too
Negative self-talk makes us see life in a negative light. And that goes for the mundane as well. When we change the narrative we change the perspective.
Changing the Perspective
Much like the choice of changing the narrative we can choose to change the perspective we have on what our day looks like. Yes, our day can be absolutely rotten. But we aren't talking about the rotten, that's coming. Today we are talking about picking up the toys, checking the mail, washing the dishes, throwing a load of laundry in the washing machine, forgetting to move it to the dryer yet again, and hitting the repeat button like a teenager playing the same song over and over and over again. You love the song at first BUT over time it loses its meaning…..or really we lose sight of its meaning. We just get cold to the meaning.
So let's change our narrative and our perspective!
We have some Choices to make
Let's start by thanking God for those tasks and our ability to do them.
I know this first hand because there are a couple of things I wish I could do BUT I can't. And as Can't I mean I physically can't….one is actually illegal for me to do!
I cannot drive (though I was once almost mistakenly given a driver's license a story for another time). I know that I never got to experience the mundane of driving kids here there and everywhere. But I ask you to see what a gift it is. Time with your kiddos. rocking out to their tunes and sharing yours, singing out at the top of your lungs, or having heart conversations.
Be grateful to God for what you have. Just like I am choosing to be grateful for what I have….a unique relationship within my family. I Have to rely on my hubby. If I have to go somewhere I don't go alone. He's with me. We have more conversations in the car just because that's the time we have.
So now it's Your turn
What's something that you maybe view as mundane or take for granted that you can choose to change the narrative and perspective on this week? Can you look at that through the eyes of someone who may have different circumstances than you?
Let me know how you intend to change the narrative and/or perspective this next week in the comments below and have a great week!
You can check out the rest of the Gratitude in the Middle posts here