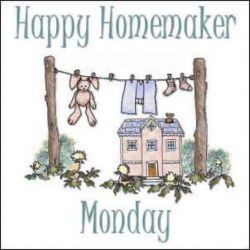 ♥♥ The Weather ♥♥
SUMMER is showing up this week! That's progress! It's been stuck in late May temps here for like the last 2 months so I'm excited to see summer temps come!
Monday –  Scattered thunderstorms and 77
Tuesday – partly cloudy and 86
Wednesday – partly cloudy and 90
Thursday – thunderstorms and 84
Friday – partly cloudy ad 84
Saturday – thunderstorms and 85
Sunday – thunderstorms and 84temps
These are by no means "normal" NY July weather, but at least it's not 50 and rainy!
♥♥ As I look outside my window ♥ ♥
When I look outside the back of the camper I see freshly placed plywood…More progress
♥♥ Right now I am ♥♥
sucking down major amounts of water, applying oils generously and wishing I had brought tylenol in hopes to chase away the starts of what feels like a dandy headache coming on.
♥♥ Thinking and pondering ♥♥
lots of things. Its been hard to really settle my mind over the last few weeks and focus. Probably why its been so hard to focus and write- or at least part of it. Do you suffer from restless heart? I do but not very often. Teasing out the cause can take a while though. This isn't a bad thing I t usually is a precursor of some form of growth in my life. I just need to process it (More progress).
♥♥ How am I feeling ♥♥
Pretty good. Last week was IVIG. No real side effects though I need have some weird tummy troubles but it wasn't related….IVIG tummy troubles are VERY distincrt.
♥♥ On the breakfast plate ♥♥
Coffee and maybe some toast later

♥♥ What I'm wearing ♥♥
black capris black and white striped shirt and sandles
♥♥ On my reading pile ♥♥
My Bible, a couple of counseling books, revisiting the book boundaries later this month
Hello Fears, and The Life-Giving Home
♥♥ On my TV this week ♥♥
Nothing
♥♥ On the menu ♥♥
Monday – Loaded baked potatoes
Tuesday – Burgers and potato salad
Wednesday – pasta
Thursday – Soup
Friday – Tacos
Saturday – BBQ tater tot casserole
♥♥ Looking around the house ♥♥
Still working on campeer organizaion but I have made big progress in that this week as well.
I also REALLY need to fold laundry!!!
♥♥ To-Do List ♥♥
Laundry
reading
I have a few dishes to catch up on
homeschool planning for the next school year
♥♥ From the camera ♥♥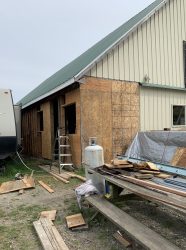 ♥♥ Devotional ♥♥
I have been working with 1 Corinthians 13 over the last few months and have some upcoming posts I'm working on centering around 1 Corinthians 13 and maybe some unconventional thoughts abuout that passage.
4 Love is patient, love is kind. It does not envy, it does not boast, it is not proud. 5 It does not dishonor others, it is not self-seeking, it is not easily angered, it keeps no record of wrongs. 6 Love does not delight in evil but rejoices with the truth. 7 It always protects, always trusts, always hopes, always perseveres.

8 Love never fails. But where there are prophecies, they will cease; where there are tongues, they will be stilled; where there is knowledge, it will pass away
So what are you progressing in this week? Let me know in the comments below.
Thanks for joining me this week for Happy Homemaker Monday. You can check out more posts like this one by visiting Diary of a Stay at Home Mom
And you can check out more of my Happy Homemaker Monday posts here