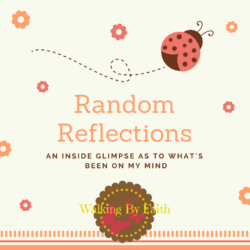 April (Snow)  Showers
So while scrolling through Facebook the other day I came across this meme and since there is snow falling today I thought it might be fitting to share:
"April Showers bring snow plowers".
There was a huge snow plow plowing through feet of snow.    though there are no feet of snow, or inches of snow, I did go to bed to the sound of a snowplow last night salting the roads. and this is what I woke up to this morning….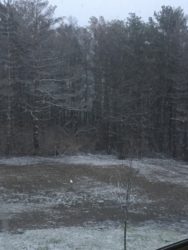 those little white specks in the air are you guessed it snow.  And we have had quite the heavy snow showers this morning. now it's not sure if it wants to be snow or rain.  It's been doing both. I struggle with the cold and gray of New York.  As a girl from Pennsylvania. I am not used to winters like this even  after living here for nearly 17 years.
Leave of Absence
This last week I took a leave of absence from the pregnancy center.  I love it and my clients, but for the time being I need to  deal with smoother things. Somethings good, somethings hard, somethings just a must. I will miss everyone and hope to be back very very very soon.
Let. It. Go.
Our ladies Bible study will be gearing up for it's next study.  We picked the book a few weeks ago Let. It. Go. by Karen Ehman.  I have already read the book but I think it is time for a revisit.    The subtitle is How to Stop running the show and start walking in Faith.  All I can say is DID YA READ MY LAST BLOG POST?
I'm looking forward to diving into this study soon..
I know that's not very much but it is what it is.  I hope you have a spectacular day and if you live where it is warm and sunny go out and enjoy some vitamin D for me