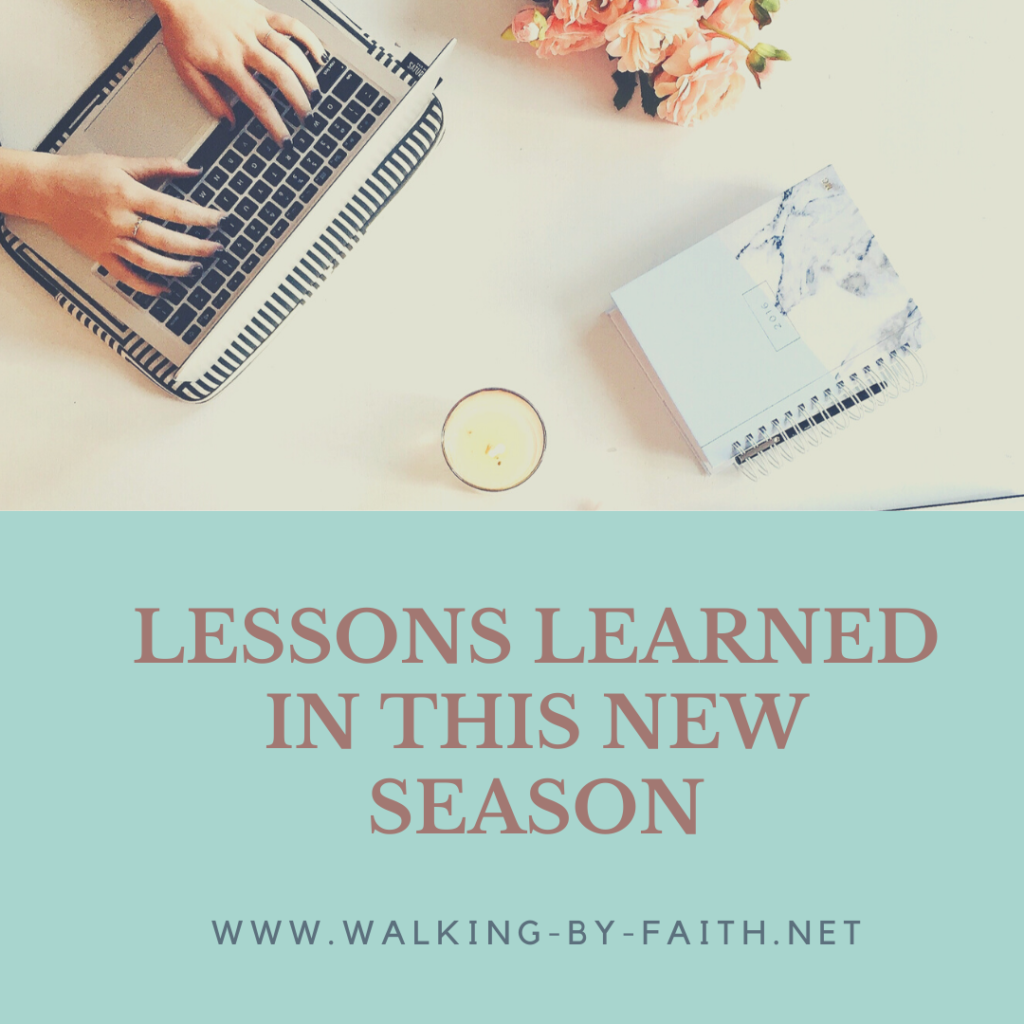 A lesson I learned a long time ago was no matter what you are going through there are lessons to be learned. And that is kids how I have lived my life since late high school.
God really does want us to learn and grow even from the smallest things he brings into our lives. It's called having a teachable spirit (And there is a blog post on that coming soon) but for now let's check out some of the quirky lesson's I have leaned I the last 4 days.
Lesson #1: Can You Guess It?
Let's just get this lesson out of they first, because let's be honest as soon as you saw the title this is what you thought. Lesson #1 is that we have reached a whole new level of CRAZY!
You know it and I know it. I live in NY and we get some decent snow amounts but even in the worst sense of the imagination, I have never expected to experience the mass amount of "preparedness" that has seemed to reach epic proportions, not just here in New York but across the entire country.
Lesson #2: A New way to Menu Plan
Let me just start off by saying that this is NOT my preferred method. This lesson kinda hot me yesterday (Sunday) as I sat down to prepare my menu and shopping List for the week. And I unsnapped my two month menu plan I use to make my weekly menus and I began to assess what I had in the pantry and what I needed fro the upcoming week. And as I began to plan I realized something.
For the first time I didn't have confidence that the store might not have what I was going to need to basic meals.
In our family of 6 we have some dietary needs as well. AND as the afternoon went on I learned that we were going to be embarking on a "homeschooling adventure of sorts. Good thing we have experience in that. BUT it meant that two kids who usually eat 2 meals a day at school would now be eating them here at home.
HMMMM…..I usually start stocking the kitchen with kid food weeks prior to summer break and yet now I had zero planning time.
So I wrote out my list and told Hubby that the list was bigger than normal to deal with extra breakfasts and lunches AND there was stuff that in case you couldn't find………You can get this instead. There were a bunch of things he couldn't find
Pasta
Flour
Sugar
Tissues
Frozen Veggies
Have no fear we have plenty of food. we know we have a couple of cases of chicken we ordered a few weeks ago so no meat wasn't really on the list and we have plenty in our freezers as well. I keep a pretty well stocked pantry but there were somethings that we were out of.
So this week for the first time ever I have made my menu based on what hubby COULD buy. (FYI I do NOT like or recommend this method)
Lesson #3 Speaking of Tissues……
So we are sick- 4 out of the 6 of us to be exact. I know I know Go ahead let the COVID -19 comments fly…..Are ya done ? Ok good Glad you got it out of your system :).
SO I have a 1/2 a box of tissues. So naturally that goes on the list. Well I put it there and NO luck. ANYWHERE. normally no big deal right? Just grab the roll of toilet paper….Except for that new level of crazy we talked about in Lesson 1 had lftf us in a TP shortage.. Never in my whole life have I had to second guess the usage of TP. It struck me as humorous.
Here we are living in a first world country and enough panic has been created that we have created a shortage on something EVERY single person in the=is country has probably taken for granted at one point or another.
And I thought about the question that has been circulating for a number of years "What if you only woke up with the things you thanked God for Yesterday?" HMMMMMM!!! Maybe we should be thanking God for the simple things we seemingly take for grated.
I must confess that I have learned many lessons in menu planning but this one has been the most difficult to wrap my brain around.
Lesson #4 Local Businesses
Today in our area restaurants were told to move to a take out only model. . Earlier in the day I had spoken with a friend of ours who drives our kids bus. She is not working because the schools are closed. Her hubby owns a local restaurant (one we love) and how they might be forced to close and the government was asking them to still pay their employees. THAT's difficult if you aren't making any money.
By lunch time we knew that they had to switch to take out only model. They rely heavily on college students until summer but the colleges have all closed as well. So today we supported our friends and even though we chose not to dine in because of the sickness we got take-out.
Out of all of these lessons, this one is probably the most serious.
Lesson #5 A New Use For My Planner
Ok this one got me a little today. Hubby and I were talking about how we keep taking things off our schedule because of COVID-19 and as two Introverts this is not a big deal. I told hubby I was really glad that I use erasable Pens (PILOT FRIXON PENS to be exact) in my planner.
Hubby told me not to erase everything but to just draw a line through it so we have an accurate depiction as to just how much our lives have changed. So that's what I've done and you will see that in a later post.
That's the monthly part but what about the weekly part. Each week I sit down and write the weeks appointments in. well I haven't done that this week because there isn't anything to really move over. So instead I have decided to use it as a daily journaling space to keep track of what's going on.
Different for sure and I am sure t is going to take some getting used to.
So there you have it, 5 lessons I have learned so far in this new season of blank canvas. Tomorrow I hope to blog about some of the fun things we plan to do in the midst of this new season.
I am a firm believer that you only get out what you put into something so if you put in a bunch of negativity into life's lessons that is what you are gonna reap more negativity So let's keep a positive outlook.
Let's talk about it : What lessons have you learned?
This is a positive space so comments in a negative complaining light will be deleted.. Thank you and Blessings