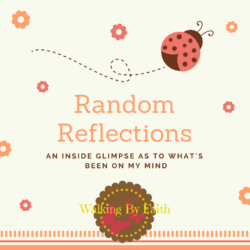 This post has been three days in the making! No joke.  I have had this post open and slowly coming up with what to write about. But as we have been talking about things this week we have been talking about a few things over and over and over again.  This  post has been born out of our conversations,.  Conversations about a certain bucket list we have.   We aren't normal in the terms of bucket lists.  Yes we have places we would love to go  and see and do BUT we have some odd lists. And this week, the conversation has centered around one in particular.  Then this morning I was telling hubby about this strange movie that I listened to.  It was weird. And lastly there is the topic as this week has been a week of finishing things I started last year.  I will go into this a smidge more in another blog post coming this evening.   LET"S JUMP IN!
Bucket Lists.
So yeah I guess you could say we have bucket lists.  Like we would love to continue the Trend  we  started on our honeymoon of visiting presidents homes.  Since we have been married  we have visited  something like 11 or 12 presidents homes.  We have visited the Eisenhower's estate in Gettysburg. Montpelier, (Madison't home) Ash Lawn (Monroe's Home). Mount Vernon ( Washington's home), Monticello (Jefferson's home) James Buchanans home.  The home of both Harrison's, Home of Woodrow Wilson, Abe Lincoln's Birth home, Andrew Jackson's home in Nashville and I am sure I have missed some or two !   Not all of those were done on our honeymoon. Lincolns and Jackson's were done with very small kids on our family vacation in 2009 to Franklin and Nashville Tennessee and Kentucky.
Another odd little bucket list is battlefields centered around the civil war..  We have been to Gettysburg , Antietam, Appomattox Courthouse and the Canton House in Franklin TN.  (out of those Canton house is the CREEPIEST). Even though there aren't any others on this list to speak o (That we went to see)f we wouldn't necessarily turn down the opportunity either.  (There is this ongoing threat that the hubby and the oldest man child are going to take me back to Gettysburg to read EVERY. SINGLE. MONUMENT. -if you have been to Gettysburg, you know how serious this could be, we may never make it home again!)
But the bucket list we have been discussing all week is concerts.  After being to our second Newsboys concert in two years and a Mercy Me concert in October,  we are discussing what's next.    There is one man child who wants to see Mandisa (I'm with him). And there is one Man child who wants to see Toby Mac ( I'm with him). and there is a hubby who wants to see Casting Crowns (I'm with him). HMMMM I think I can't loose!   I would then add Francesca Battisstelli., Chris Tomlin, Matthew West and Brandon Heath and Jamie Grace.   I've been scratching concerts off my list for a LONG time, so these  would. be icing on the cake. (oh and since I just got to see the  Old Sschool  Newsboys- I can now hold out hope for a DC Talk reunion concert ..hint hint hint!!)
Strange Movie
So often times while I am working on house work I will have a movie playing in the background.  Yesterday I pulled up  PUREFLIX and scrolled through some movies.  and I landed on a newly added movie called  THE LIST.   There are actually two movies called this and I had already listened to the other one.   This particular one starts out in colonial times (Remined me a lot of the NATIONAL TREASURE movies. ).   It has Christian themes and  gets really weird.  Basically a young man gets caught up in a secret society/ cult.  And there is spiritual warfare BUT they aren't really forthcoming with info needed to explain what exactly is going on.  The focus was on Prayer and breaking free from the grip, but from what?  It was just an odd movie, and if you didn't know what was really being said  ( as in an unbeliever or a baby Chirstian). you would be severely confused!
Finishing What I Started.
In the next blog post (Five Minute Friday ). I will be talking about the one word prompt for today : STUCK.  And that is exactly how I was feeling from November  of 2017 til March of 2018. It didn't seem to matter what I was doing, I felt like I was dragging a 250 pound weight behind me.  And yes I was completely immersed in play season for two of those months but generally I can still manage life along with the Christmas play for church.  Well just over the last couple of weeks I feel like I have finally had my head come up above the water.  And in the last few weeks I have completed some things I started last year.  Like my One Thousand Gifts Study, The Hebrews Study I had been working though and I finished the Lies Young Women Believe study.  And I am really on track for finishing this years first Study of Esther and completing the study portions of Hello Mornings (my review book from the beginning of the year).
I also want to finish up the women's leadership video  series that I started last year on Right Now Media.
When these things are all caught up I will begin tackling my rating list for 2018.  Let's be honest I know it's not all going to happen AND THAT'S OK.  The point is to grow, not perfection.  But it was really important to me that I finish these things.  I want to be a woman who is known for finishing well.  Finishing well isn't a time frame either.  It's not gauged by years but by doing your best with what you have .   This is all part of the reason why I evaluate my goals so often because sometimes goals need to be taken off the list.  It's just not what can happen in this moment of time.
Well That's about it for this week!  I hope you  have  have a wonderful weekend.  What are some of your Random Reflections from this week?  Share them in the comments below!